Caring for Unaccompanied Children
You can help unaccompanied children receive the protection and support they need.
Photo:
Damaged homes and debris are shown in the aftermath of Hurricane Ian,
Thursday, Sept. 29, 2022, in Fort Myers, Fla. (AP Photo/Wilfredo Lee)
We have one goal: building a world where there is enough for all
Our vision is a world where everyone has food, voice and a safe place to call home. We've been working to make this a reality for more than 75 years, and we know it's possible. We've welcomed thousands of refugees and other new neighbors into our communities, helped countless families put food on the table and lifted the voices of people who have been left out.

We know that we can always do more together than we can alone. That's why our work is for everyone. The CWS family stretches around the world and across the lines that divide us as a single force for good. Welcome to the movement. We're glad you're here.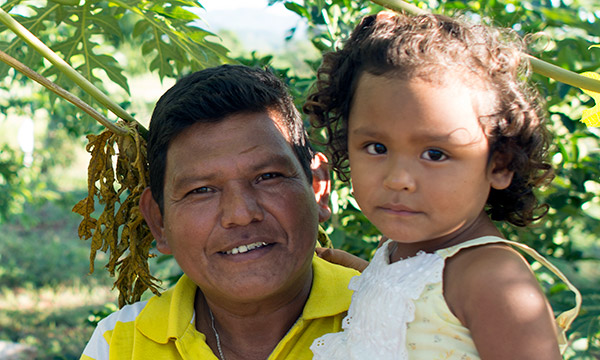 Hunger and Poverty
No child should die from malnutrition, especially when there are long-term solutions ready to take root in each community.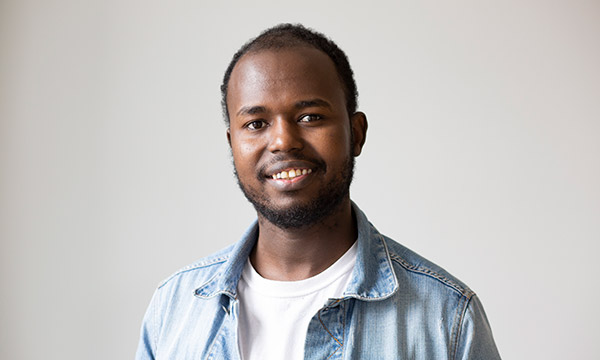 Displacement
More and more families flee home because of climate and violence. But there are fewer places to go. We're leading the charge in strategy and welcome.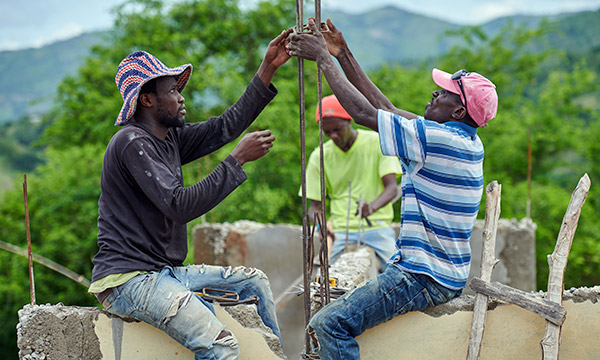 Disaster
Preparation, relief and recovery: our disaster response means committing to communities before – and long after – an emergency hits.
See how your support helps
---
Praying Twice and Walking the Talk
Pastors Bruce and Carolyn Gillette of First Presbyterian Union Church in Owego, New York are always ready to serve. Whether it's lacing up their sneakers to join their community's CWS CROP Hunger Walk or writing a hymn about CWS Kits and Blankets they have an unwavering passion to serve neighbors in need.
Read More
Rainwater to Reduce Climate Change Vulnerability
No matter who you are or where you live, you need water to survive. So what happens when you live in an area with hardly any water? Communities in South America are working together to find solutions.
Read more
Azria's support system
Azria lives alone in Indonesia. After her children married and moved and her husband passed away, she was left to care for herself. The changing climate made it difficult for Azria to support herself by selling the crops from her garden. Even after picking up a second job, she couldn't make ends meet. Azria finally found some relief when she learned about a CWS-supported program in her area.
Read Azria's story